How to change the physical address in the footer?
You have just created an online store with Panierdachat and you want to indicate the physical address of your main store if you have one or the business address of your online store?
Here's how to do it.
In your merchand, click on Pages (1), then on Contact (2).
Once your address is configured, a Google Maps locating the store will be generated. You can customize the appearance of your Google Maps to match the colors of your site, for example, among the 12 predefined themes.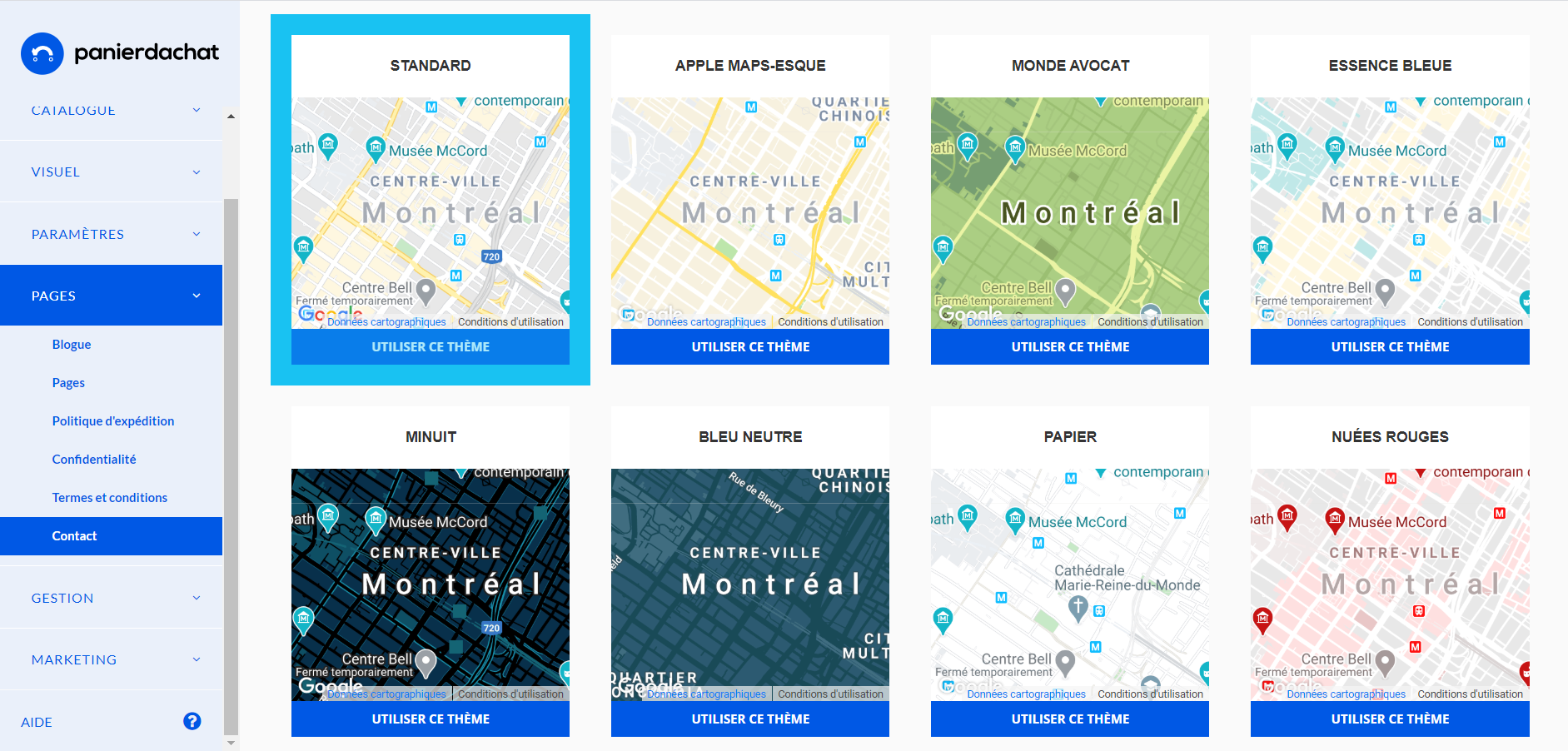 This card will be visible on your Contact page below your contact details.