Great rates starting from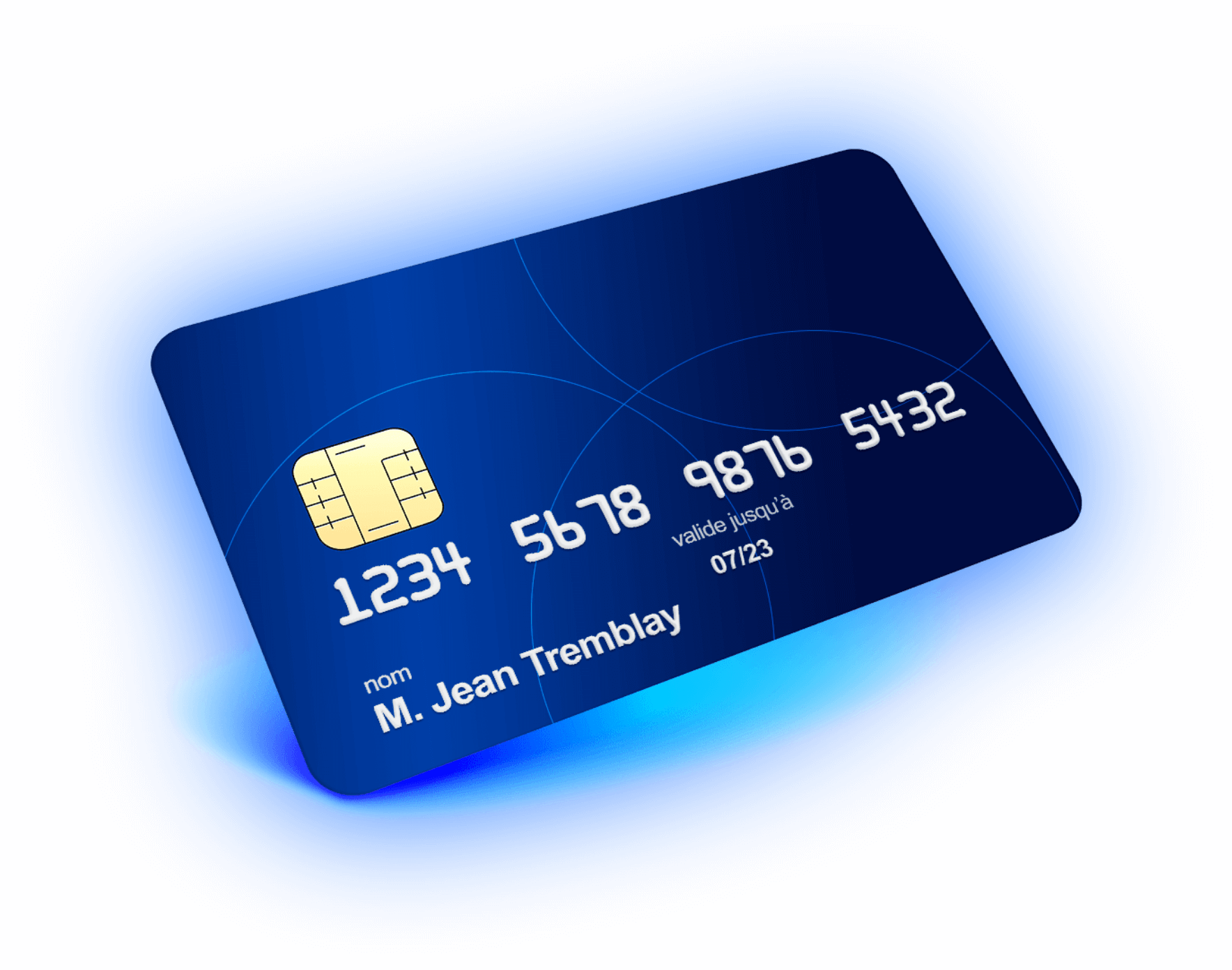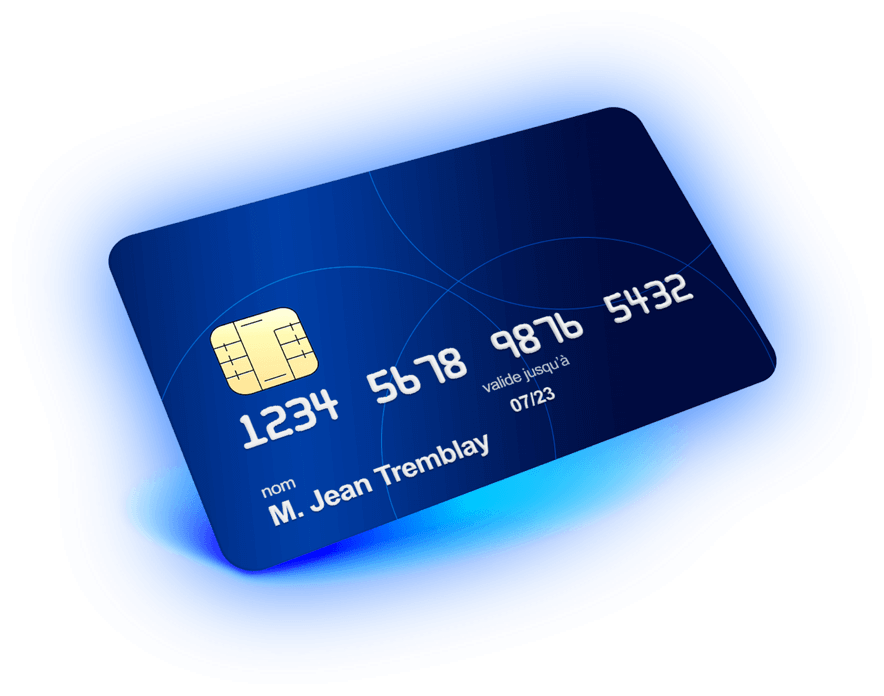 Accept credit cards with
Desjardins Global Payments, Square, Stripe, PayPal, Moneris, etc.
Affordable
rates
What could be better than saving on transaction fees! Get a great rate starting at 2.6% with Panierdachat.
Expand
your sales
Accept credit cards directly on your online store to increase your sales and improve your customers' experience.
Get Paid
quickly
Panierdachat allows you to accept payments and receive your money instantly.
Acceptez les cartes de crédit
14 themes entirely free, ready to use and perfectly SEO-optimized.
Global Payments

Square

Stripe

Moneris

PayPal
No commission
Also let them pay you offline.
Bank transfer

Cheque

Personalized payment

Etc.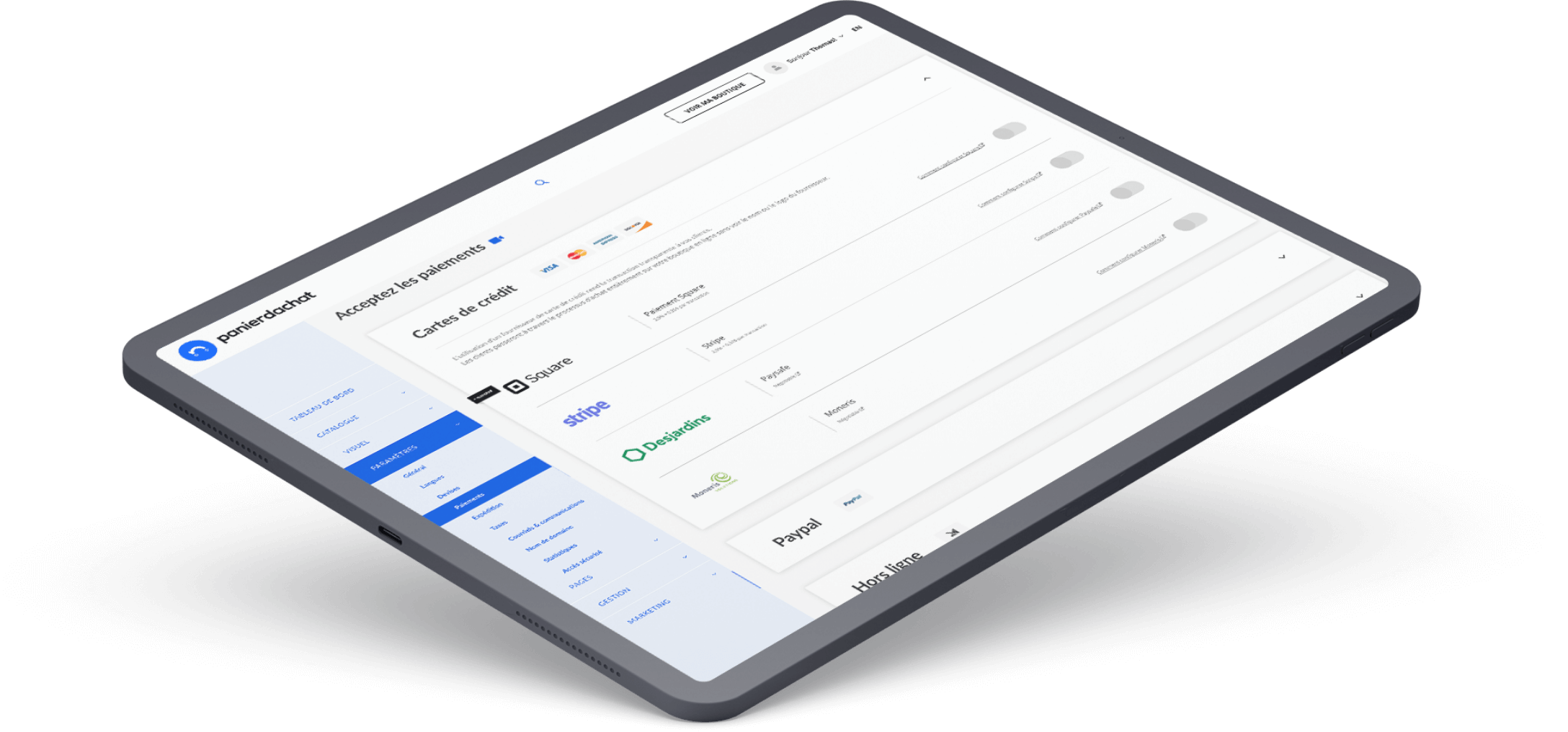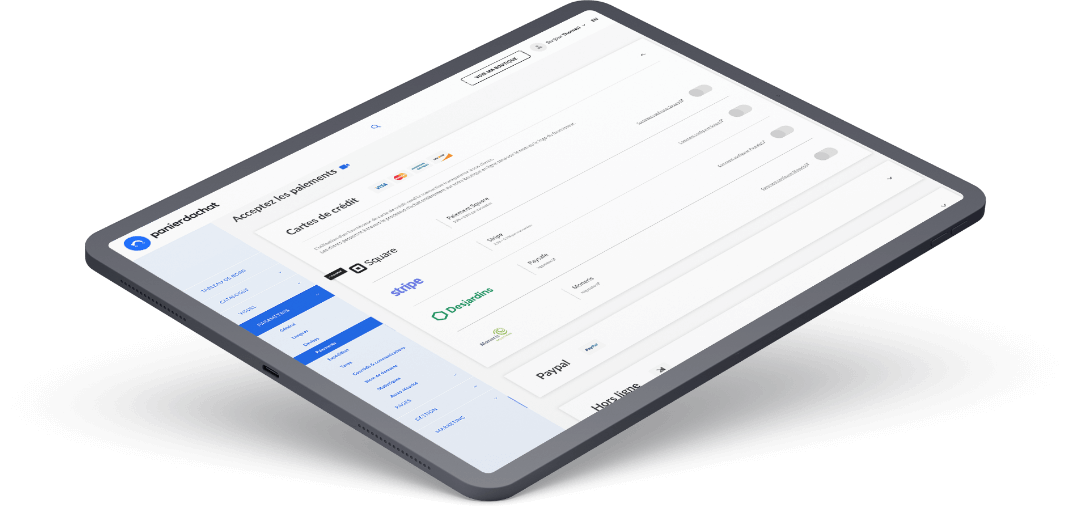 Global Payments
In partnership with Desjardins Global Payments, Panierdachat is proud to offer you one of the best rates on the market (2.6%). Open an account in less than 24 hours and benefit from one of the best online and in-person payment processing infrastructures.
Square
Payments
The secure online payment solution is easily synchronized with Panierdachat. Use your current website to accept Visa and Mastercard credit and debit cards online with Square.
Global Payments account opening form
Accept credit card payments on your online store by opening a Desjardins/Global Payments account now. Fill out the form below and a representative will contact you within the next 48 to 72 hours. (business days)
Transaction fee: 2.6% + $0.35 / transaction
Deposit in the account of your bank of your choice
Quick access to your funds (1 business day)
Paypal
Payments
Stripe
Payments
Accept
cheques
Personalized
payment
Accept credit cards
thanks to
PayPal
Standard PayPal Payments are designed for businesses looking for an easy way to start accepting payments on their website. With Express Payments, when your customers click on the PayPal button to pay, they are redirected to the PayPal payment pages hosted on our secure servers and then to your site to confirm.
Stripe,
pillar of ecommerce
transactions
Whether you manage an online or physical store, take advantage of Stripe to increase your revenues and expand internationally. Create an online account in a few minutes. Stripe supports more than 135 currencies and dozens of payment methods so you can easily expand into new markets and add your customers' preferred payment methods to increase your international conversion rate.
Also accept
cheques
Do you wish to accept payments by check? It is possible! Mention to your customers where, when and how to send their cheque to pay their bill and follow up easily.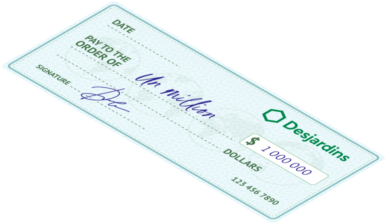 Treat the
transactions
differently
Customized payment allows you to process an order without going through an external payment provider. (ex: Interac transfers, cash, etc.) This type of personalized payment accepts orders at $0.00.
Give yourself
the means to succeed.
Accept credit cards
No conversion or exchange rate is charged by Panierdachat. Accept payments by credit card Visa, Mastercard, Amex, etc. on your secure online store.
Rates starting at 2.6%
Benefit from an exclusive and ultra-competitive transaction rate of 2.6%!
Make reimbursements
Refund the full or partial amount on payments received in one click.
Failed transactions
Receive by email*, and in real time, all errors of past transactions on your online store. You thus obtain the customer's contact information, the contents of his cart and the associated amounts to contact him and avoid losing online sales.
*available to Platinum package only.
Secure payments
Sleep in peace because all transactions are secured by a security certificate (HTTPS) on your online store.
Fast transfers
Quickly access your funds with transfers to your bank account as fast as the next day!
International payments
Accept international orders and payments with our privileged partners. Your online store is open to the world!
One-page checkout
Shopping cart optimizes the conversion tunnel of visitors so that you can make more sales. A simple, clear and concise form.