Frequently asked question about
setting up your online store
How to customize the colours of my online store
Category Colours
From the administrative section:
1. Go to the "Colour Management" section of the "Look & Feel" menu.
2. Go to the colour you want to edit and click the hexidecimal code (ex .: 8bc5cc). The spectrum of colours will appear and you can select with your mouse the desired colour. At all times, you will see a preview of your colour in the small rectangle to the left (the rectangle containing a #).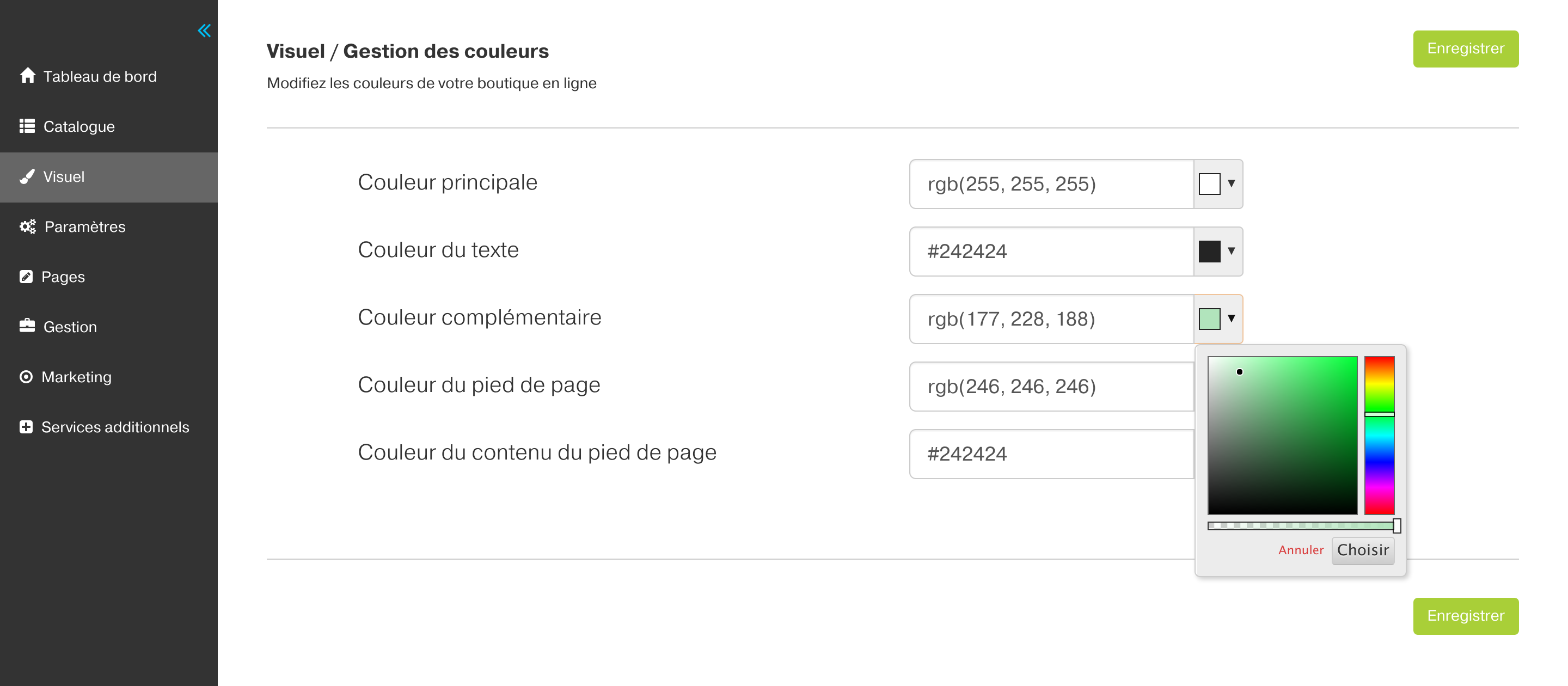 3. Finally, press "Save" to save your changes.
N.B. The customizable colours change depending the template you have chosen.
You want to select the same colour for another field? Copy the hexadecimal code (ex.: cc50cc) and paste it into the appropriated field.