How to add a banner at the top of my online store
You want to add a banner (banner) at the top of your online store to inform your visitors about your shipping costs, a promo code, an important news from your store or any information you want, you can l 'add with visual editor.
On your merchant administration interface, click on the Look & Feel (1) tab then on Visual editor (2), select the Header (3) tab then finally activate the "Add a personalized banner" button (4) .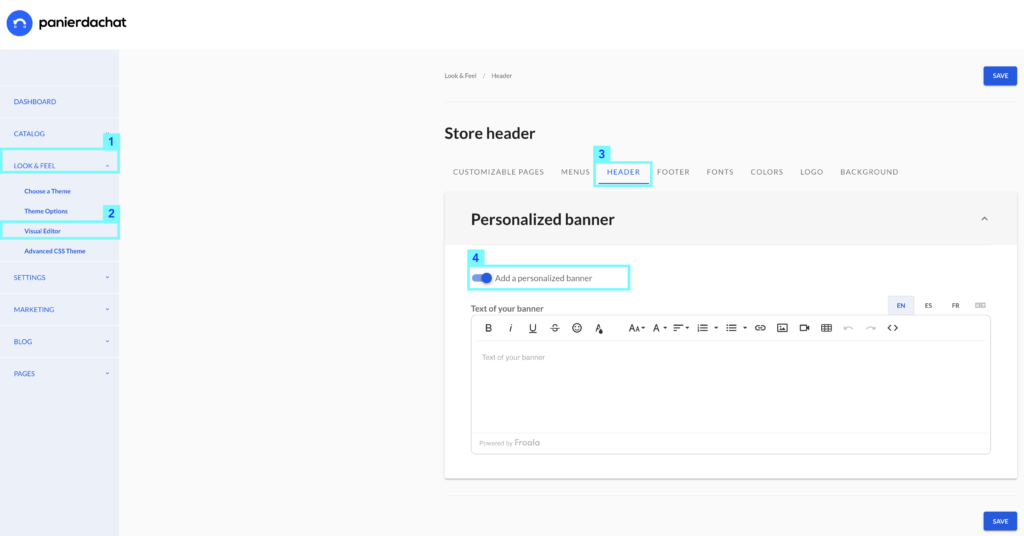 In the text field below, you can enter the text you want to display in the banner.
Remember to save by clicking on the blue Save button.
Quick tip: The background color of the banner is customizable by changing the "Header banner background" color in the "Colors" tab of the Visual Editor.