How to find my archived orders
You like when everything is tidy, and you archive your orders once processed.
But now, you do not know where to find these archives.
Here's how to find your archived orders
In your Shopping Cart shopping interface, click the Management tab (1) then Orders (2).
On this new page, if the search is not opened by default, click on the magnifying glass at the top right (3A).
In the search, simply check the box "Include archived invoices" (3B) and then the Search button (4).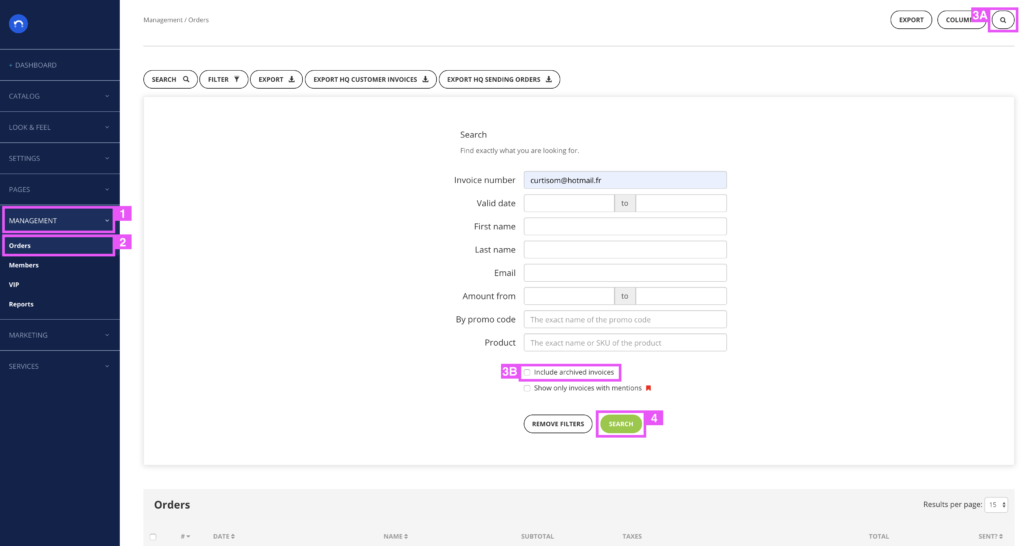 How to recognize archived orders in the list
Displayed archived orders are marked with a prohibited sign to the right of the order number.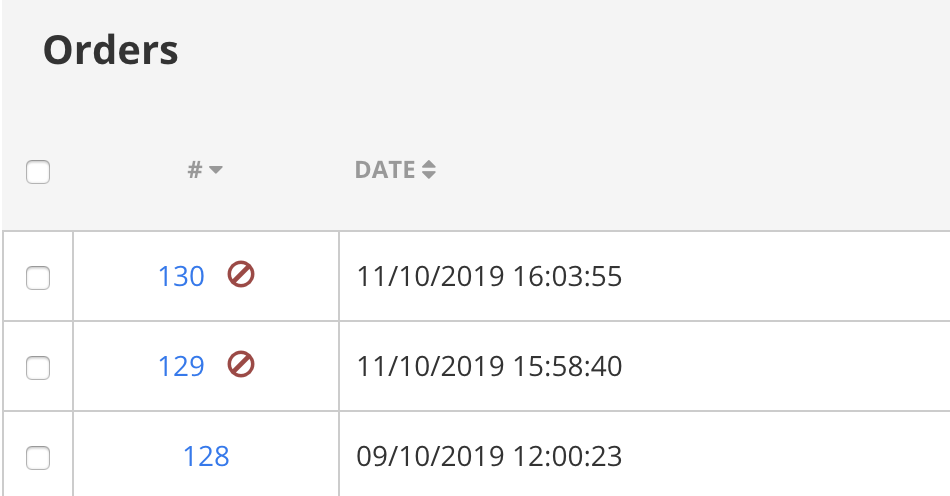 But how to archive an invoice / order?
This happens in the details of your orders.
Click the Action button at the top right (1) and then Archive (2).