How do I configure my taxes?
Back to all posts
Go to the "Settings > Taxes" section and select the country and province/state/region where your company is located. If your company is located in Canada, taxes will automatically adjust to your province. The fees table will remain present at all times for reference only.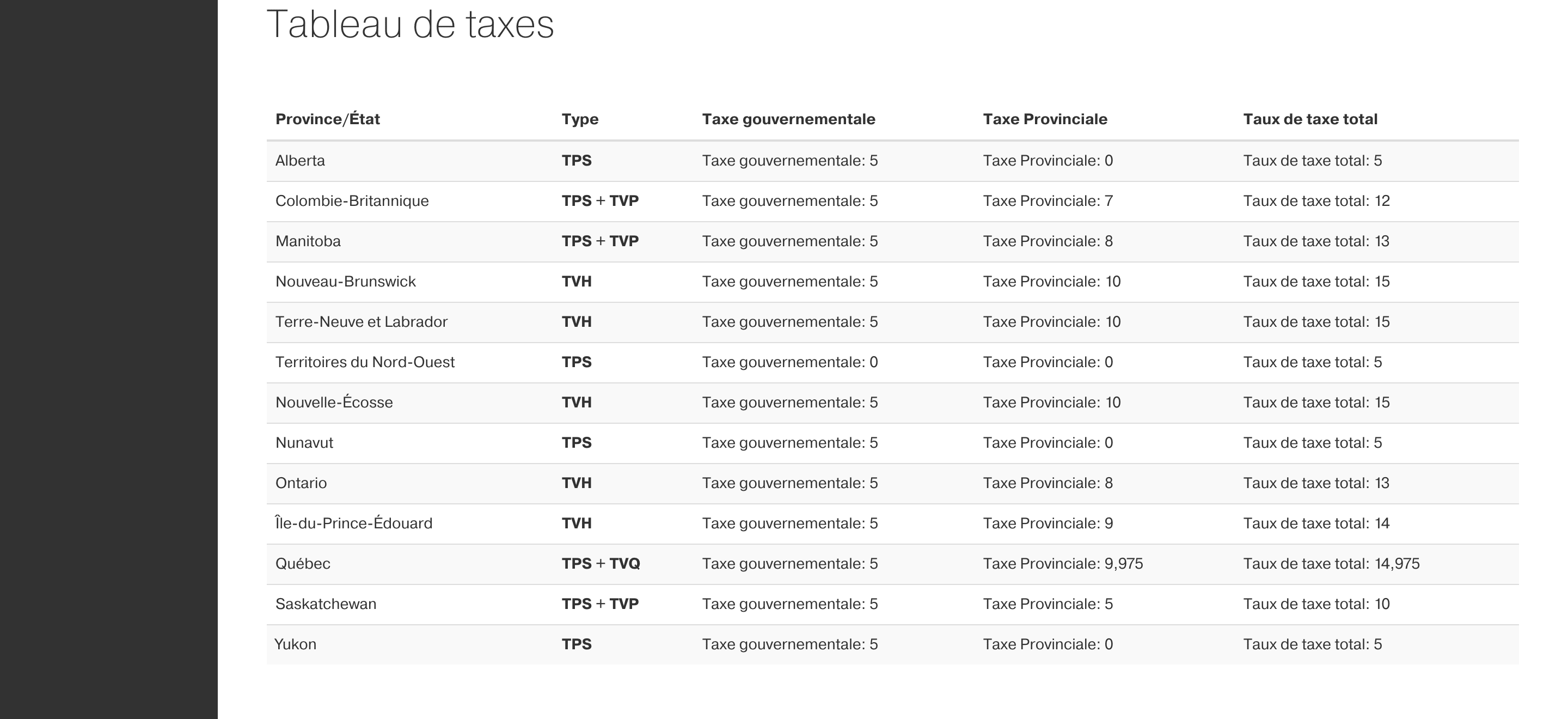 If you sell products for which taxes are not taken into account or the price already includes taxes, from your product details page, you can disable the taxes for this product.
N.B. If none of your products are tabable, you can also globally disable taxes from "Settings > Taxes".