How do I add a Google Maps on a page of my store?
You want to integrate a Google Maps to your online store Panierdachat?
Here is how to do it.
Integrate a Google Maps
Open Google Maps
In the top left corner, next to the Menu , enter the desired address (1)
Click on Share

(2)

Click on Embed a map (3)
Click on Copy HTML content

(4)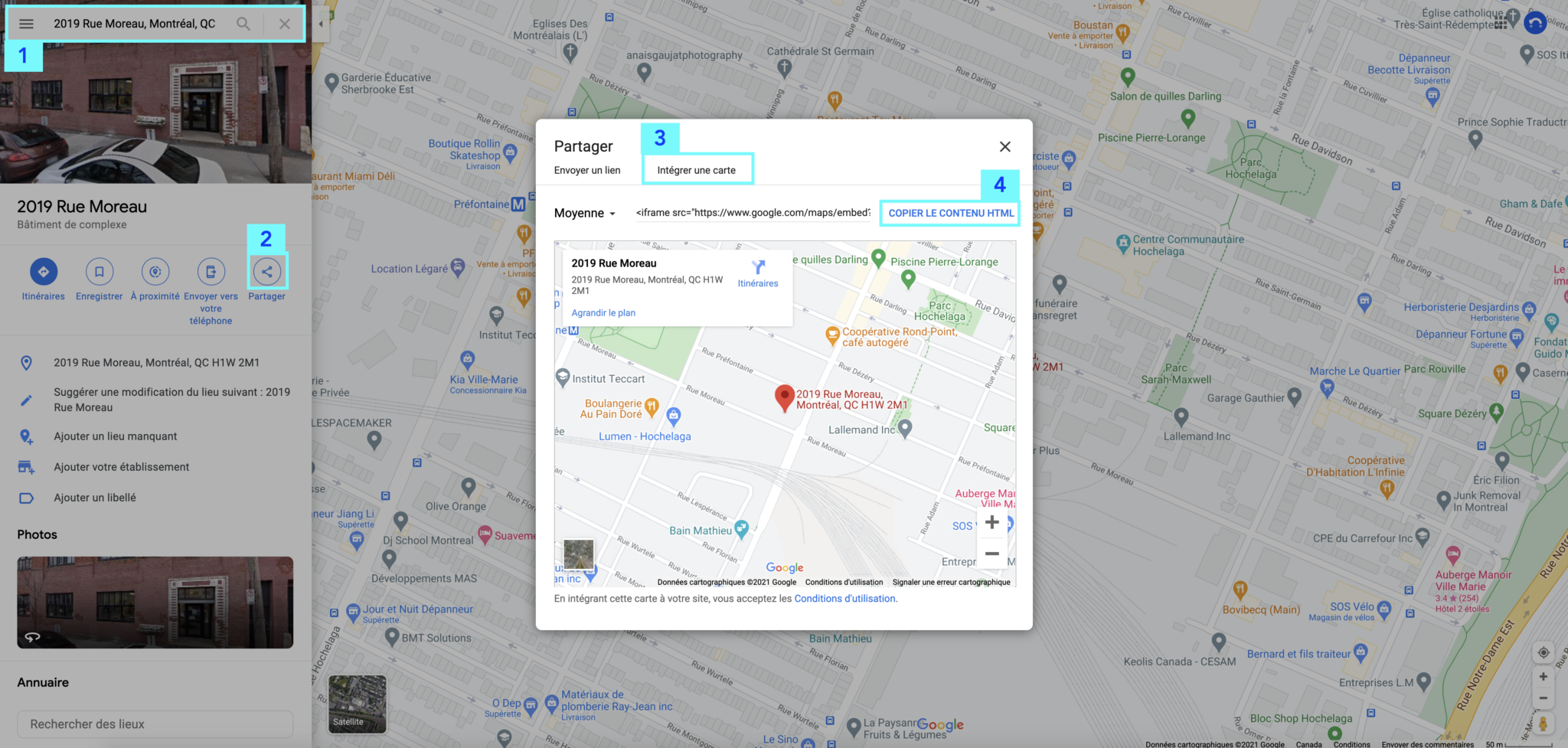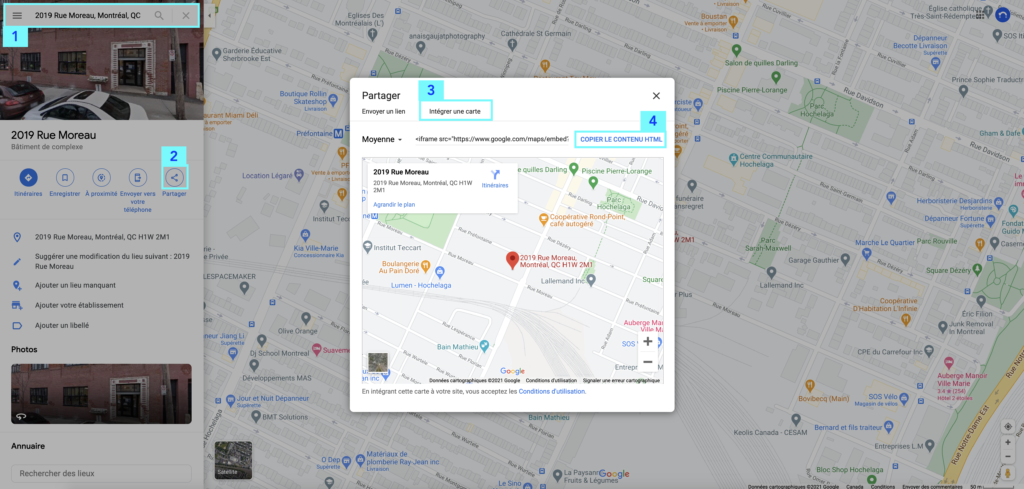 In your merchant interface
Select the Pages tab (5), the Contact Page (6).
In the page content, click on the </> button (7)which allows you to access the HTML code of the content and paste your HTML code.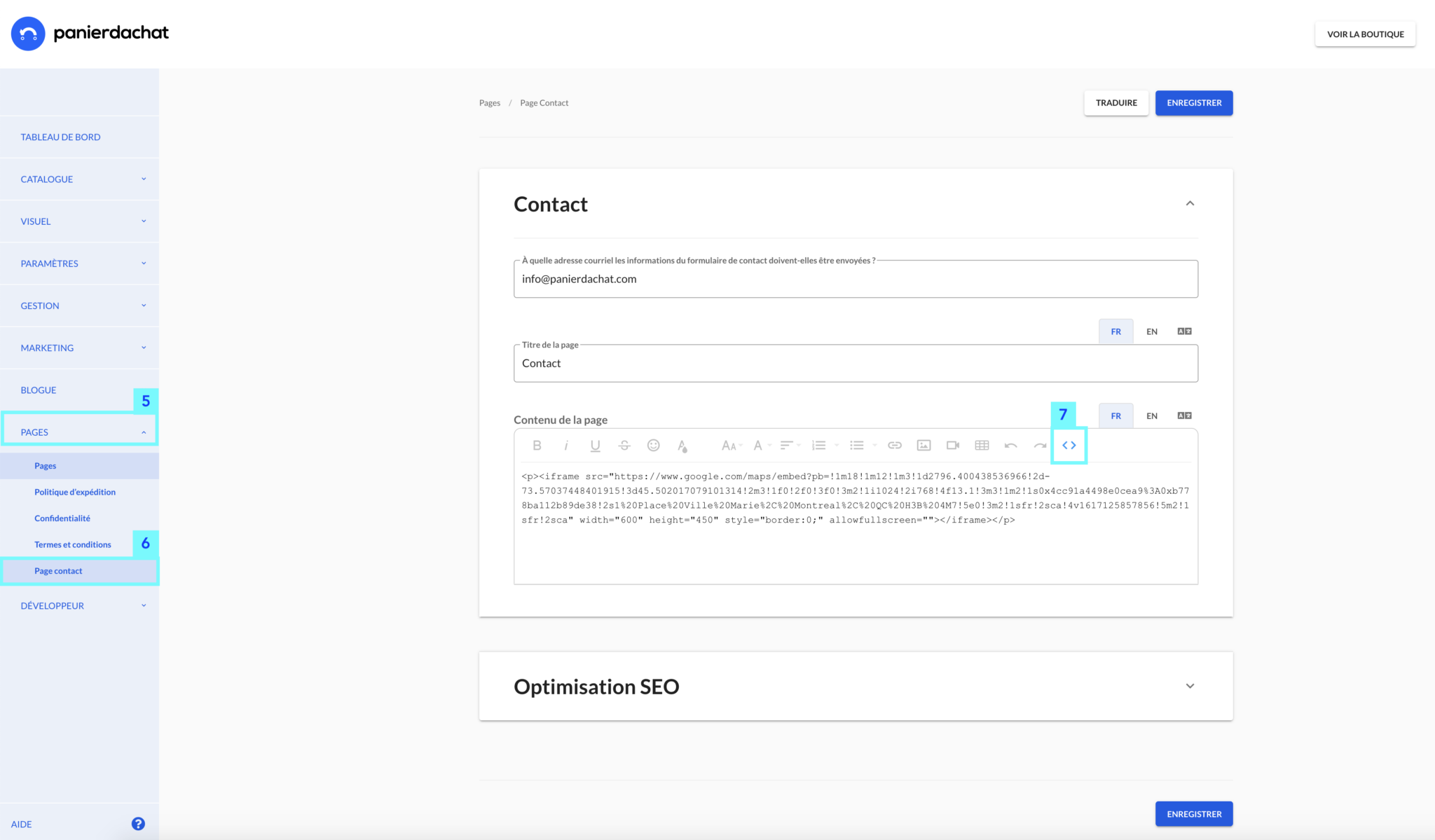 MANDATORY: For your code to be taken into account, click again on the </> button (7) to return to the "Text" part.
After registration, the Google Maps will appear on the Contact page of your online store.