How to view billing history for my account?
You can find the billing history of your subscription at any time under "My Account> Billing History".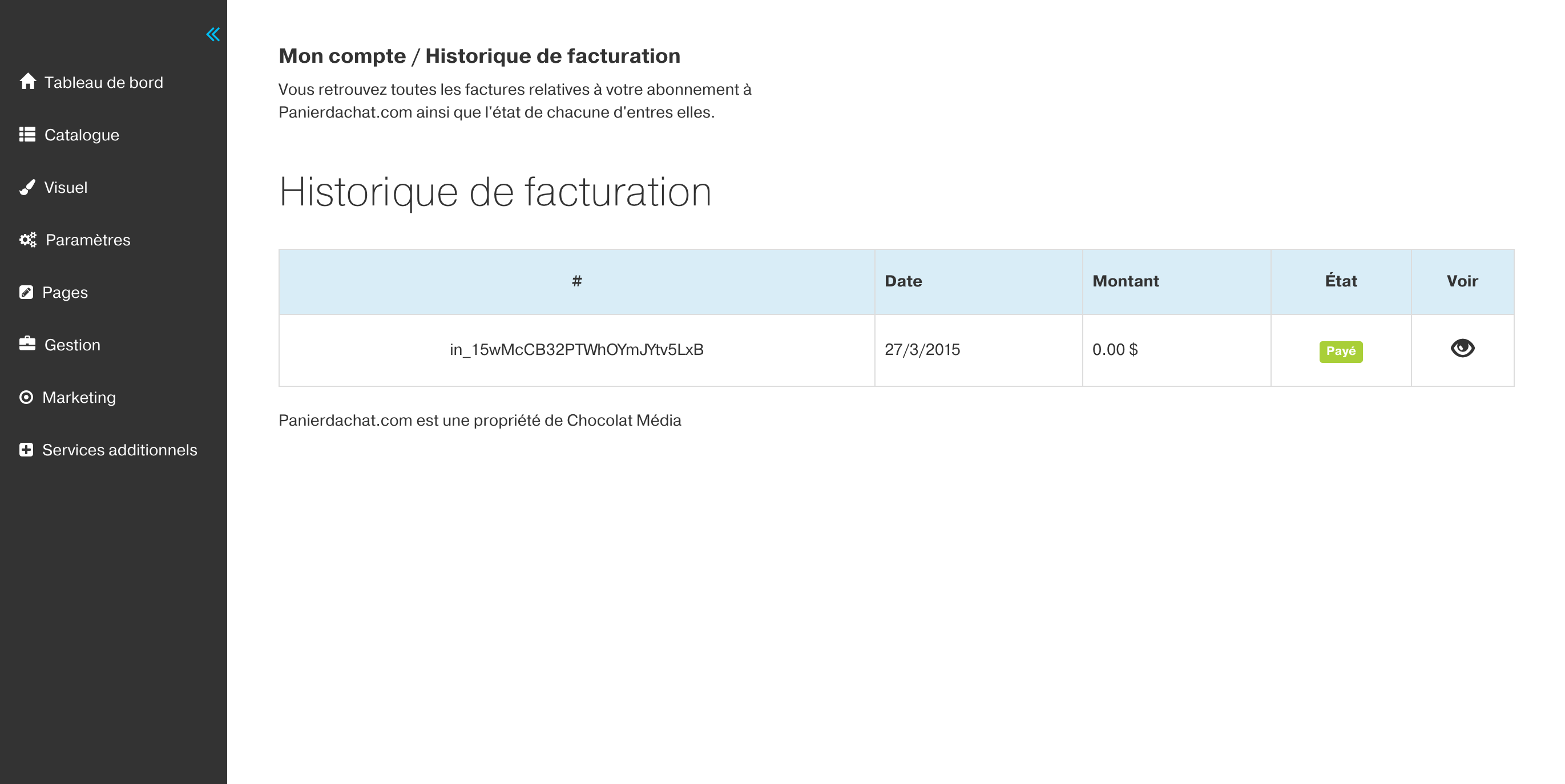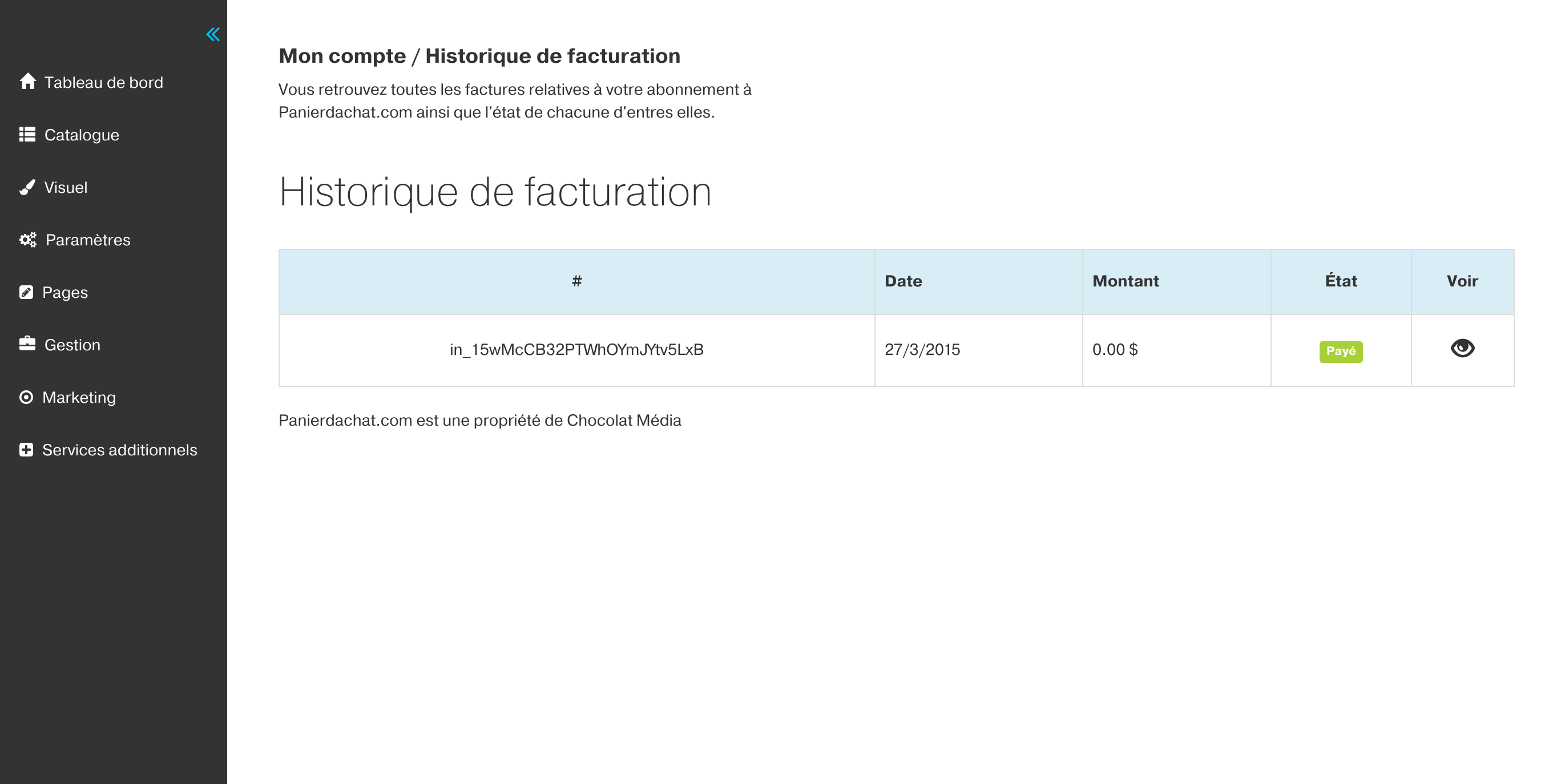 In this section you will find all your bills and their status; either Passed or Failed. From this page, you can click on the invoice number or the eye to view it.
N.B. All Panierdachat.com bills are issued by Chocolat Media; the parent company of Panierdachat.com.