Supership, how to set and use my account
Supership is a shipping broker. Their broker services can save you up to 65% of shipping on packages sent to your customers.
Supership works with Canpar, Fedex & DHL.
As the sizes of packages and their respective weights may vary from one shipment to another, we recommend that you test the service and compare prices to validate its use.
We invite you to contact supership.ca for more information on their services.
1. Open a Supership account by clicking "Open an Account"
2. Complete the account opening form with the information of your company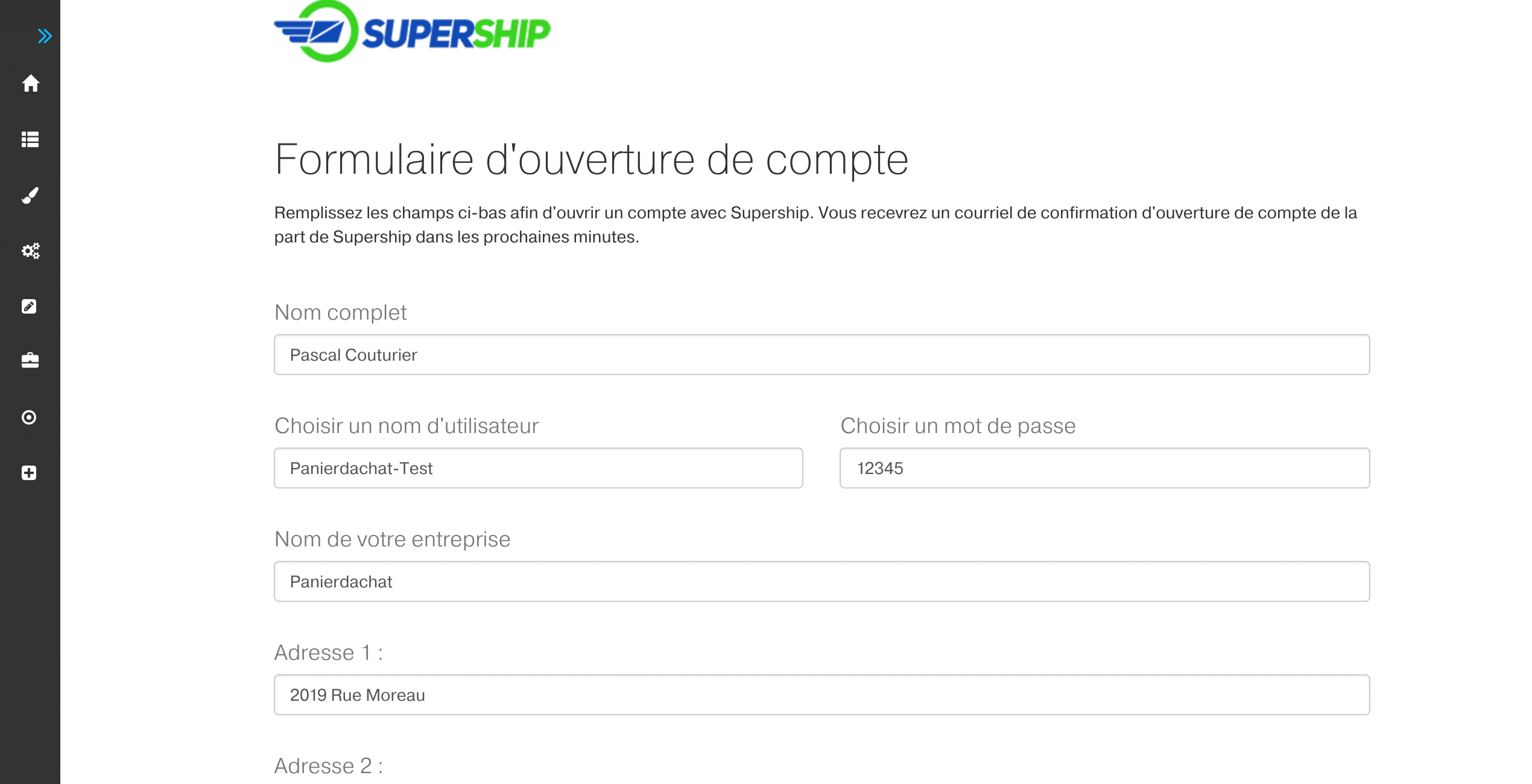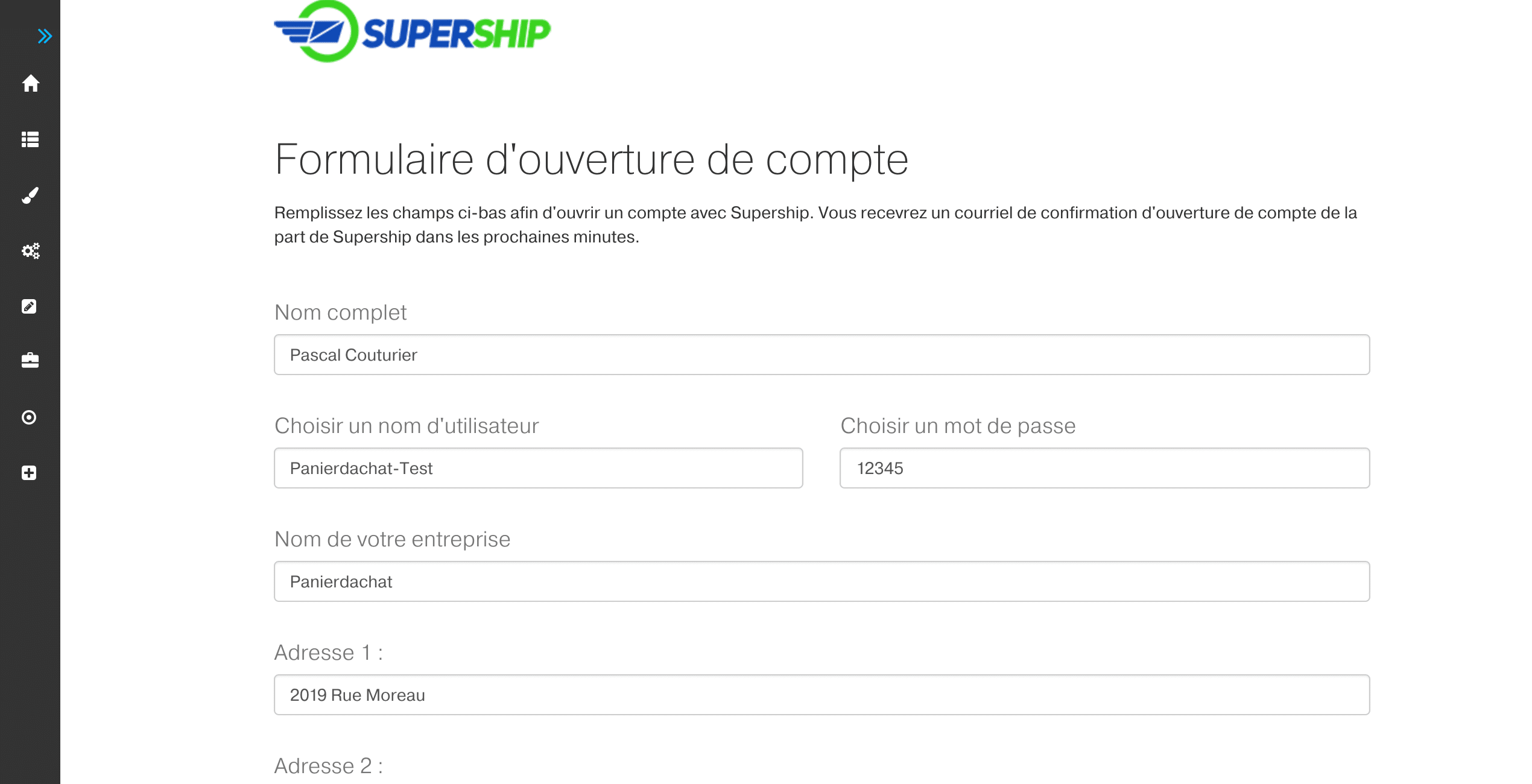 3. Once you've opened your Supership account, you will receive welcoming remarks from them by email and a visual confirmation on your Panierdachat merchant interface.
4. Click on Supership's "Configure" button.
5. When your account is opened, the API key will be automatically entered in the field. Do not modify it.
6. Complete the form as needed while entering the address from the packages will be shipped.
7. Go to orders management and select an order where a customer selected Supership as the provider.
8. Click "Action" and select "Send with Supership".
9. Create a shipment by clicking on the "Create a Supership Shipment" button.
10. Confirm the desired service.
N.B. If the service that your client has chosen is no longer available (eg Saturday delivery), you should choose a new service. Service availability may vary from one day to another and depends on several factors.
11. Confirm and pay for shipping
12. You will receive a visual confirmation that your shipment has been confirmed. Print your labels and choose the pickup option if desired.
13. Select the collection day and the desired time.
14. Confirm pickup.
15. Your pickup request was sent to the supplier (eg FedEx). You can always cancel the scheduled collection by clicking "Cancel". A clerk will come to your business on your chosen day and time to take your package.